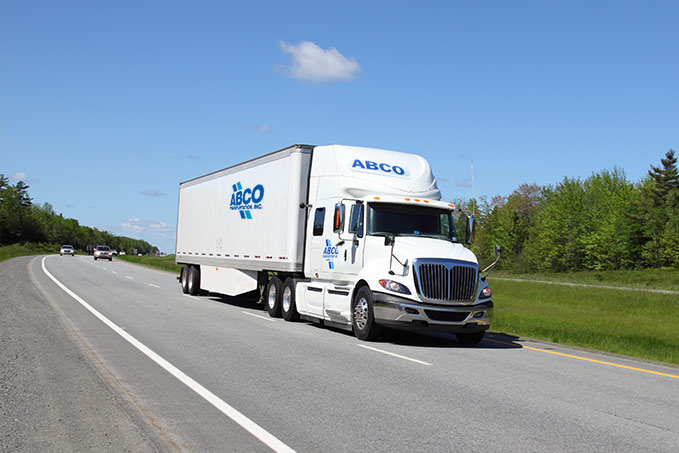 ABCO Now Offers Refrigerated Expedited LTL Service
May 24, 2017
At ABCO, we strive to be the best in the industry for refrigerated freight shipping. And now, with our new Refrigerated Expedited LTL Service, same week freight pick-up and delivery is available!
ABCO Vice President of Operations Jeff Delli Paoli has this to say about Refrigerated Expedited LTL service:
How does the Refrigerated Expedited LTL Service work?
With our new unique Linehaul System across the United States, we have the ability to offer faster transit schedules within the refrigerated world.
How many markets have this service?
We are currently using it in six markets in the Midwest and Southeast. This service is available now in:
Columbus, Ohio
Murfreesboro, TN
Chicago, IL
Kansas City, MO
Atlanta, GA
Indianapolis, IN
Will you be expanding your network for this service?
Yes, as capacity fills and opportunities present themselves, we will consider expanding our lanes. For now we want to maintain a high-level of service in the next day and two-day market.
Why is ABCO Transportation different from some of the traditional carriers handling LTL refrigerated services?
ABCO has the ability within our Linehaul System to pick up and deliver shipments within the same week. Traditional carriers pick up one week and deliver the next and provide sailing schedules. We are providing transit schedules with shorter times.
Is ABCO Transportation not going to be an over the road carrier and changing to LTL?
No. ABCO is simply adding an additional service offering which complements our current infrastructure and supplies the industry with a growing need.
How much time do you need to tender orders for this new refrigerated freight service offering?
Once an account has been set up and a pricing tariff is signed, we can begin accepting tenders 24 hours in advance of pick-up.
How do I go about getting a refrigerated freight quote?
Simply call us at 800-664-4410 or send us an email at LTL@shipabco.com.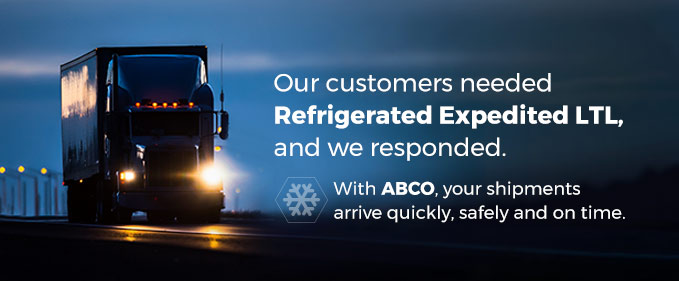 Our Refrigerated LTL Expedited Service Puts Customers First
We offer services like Refrigerated Expedited LTL because our customers are our top priority. They needed this service and we responded. This offering allows refrigerated shipments to arrive quickly, safely and on time.
Request a Refrigerated Expedited LTL Service quote today! Email us at LTL@ShipABCO.com and contact us today to learn more about our Refrigerated Expedited LTL Service.