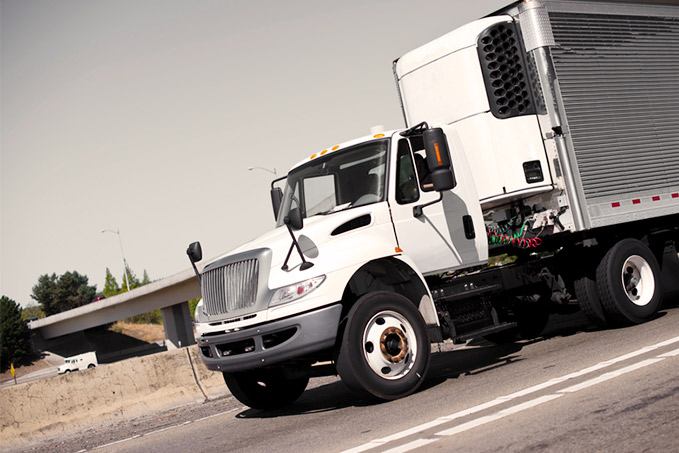 10 Fast Facts About Refrigerated Trucking
June 24, 2016
The advent of refrigerated trucking changed business logistics forever, making it possible to transport fruits, vegetables, meats and other items prone to spoilage over much greater distances.
While the concept started with ice blocks in the back of trucks and vans, this type of transport has now become sophisticated enough to handle all sorts of precious cargo, including some medications.
As one of the top refrigerated transportation companies in America, we at ABCO enjoy sharing information and trends related to this industry in our blog. With that in mind, here are 10 facts about refrigerated trucking you may not know.
Refrigerated transport got its start in 1842 on railroad cars that were used to haul items during cold weather. Later, ice was added to the train cars. The first iced trucks started rolling in the early 1910's.
Before methods of keeping products cold were dreamed up, produce could only travel about 50 miles from the farm where it was grown. Cows were sent live to slaughterhouses since their meat could not be shipped, but often died or lost significant amounts of weight in transport.
Mechanical refrigeration units for trucks were first manufactured by the U.S. Thermo Control Company in the 1940's.
Refrigerated trucks haul over 90 percent of the food Americans eat today.
Modern refrigerated trailers are designed to operate independently of the truck that hauls them, providing their own power source and refrigeration units. This allows them to stay cold when carried by truck, train, plane or boat.
A well-maintained and cared for refrigeration truck can drive more than 1 million miles in its lifetime. Even with regular maintenance, your car is likely to drive only around 200,000 miles.
Refrigerated trailers maintain temperatures between 55 degrees Fahrenheit to -20 degrees Fahrenheit, allowing them to carry a wide variety of cargo. Refrigerated transport has been used to haul medications, flowers, artwork, honey bees, penguins, perfume, electronics and more to the people who need them.
In addition to refrigeration equipment, each refrigerated trailer contains approximately 1,000 pounds of foam insulation.
Today, there are more than 500,000 refrigerated trailers in service in the United States alone and each one cost more than $60,000.
Refrigerated trailers are called reefers for short by those in the transportation industry.
Refrigerated transportation requires an experienced company with the knowledge, experience and equipment to get the job done right. ABCO Transportation, Inc. possesses all of these traits and would like to share them with you. Call us today to learn more about who we are and what refrigerated trucking options we can give you.