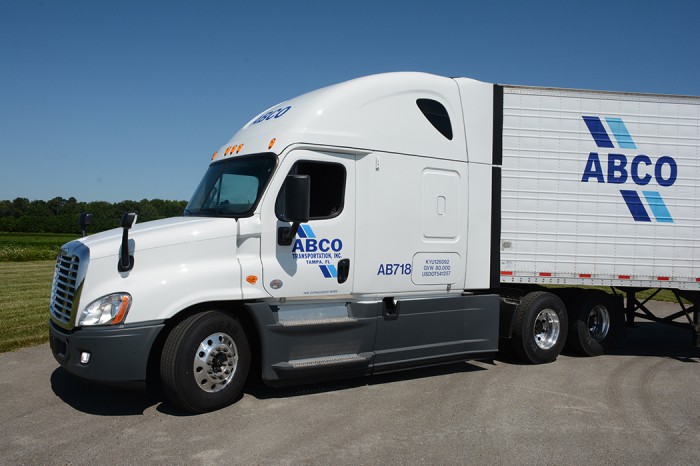 ABCO's Ohio Terminal Covers Parts of Midwest and Southeast U.S.
October 22, 2014
ABCO's Ohio terminal in Jeffersonville makes it easier for us to better serve our local and regional customers within a 600-mile radius.
Of course the addition of this terminal in Southwest Ohio calls for us to bring on more drivers to handle the refrigerated freight shipments through this area and across our expanding network.
Central Location in Ohio
Jeffersonville is located along Interstate 71, in close proximity to Cincinnati, Columbus and Dayton. This terminal is ideally situated to serve parts of the Midwest region and Southeast U.S. from Chicago, Louisville, and Cleveland, to Pittsburgh and points along the way.
Drivers from the Jeffersonville terminal will run routes within a radius of 600 miles. The terminal is home to a fleet of brand new tractor trailers with state-of-the-art technology, allowing our drivers to work more efficiently.
The frequency of home time is one of the top questions fielded by ABCO recruiters.  This terminal will afford drivers more time at home; back in Ohio on average every other day and home every weekend.
Driving With Class
Our drivers must have a Class A CDL, along with one year of over-the-road or OTR experience.
What's a Class A CDL?
CDL stands for Commercial Driver's License and Class A means any combination of vehicles that has a gross combination weight of 26,001 pounds or more, whichever is greater, inclusive of towed unit(s) with a gross vehicle weight of 10,000 pound whichever is greater.
Recruiting for our Ohio Fleet
ABCO offers a competitive pay package. Our recruiters can explain what it takes to drive for ABCO. Give us a call at 1-800-799-5144 to learn how to join our new Ohio fleet or visit our website.