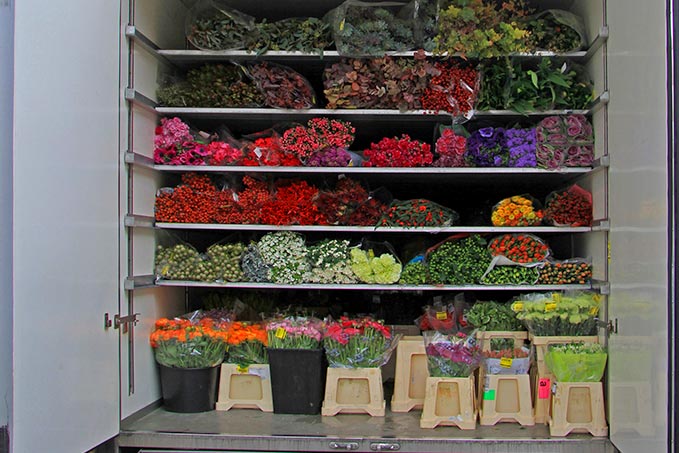 Cool Freight: Shipping Chocolates and Flowers for Valentine's Day
January 22, 2016
Chocolates and flowers and more, oh my! That's what many in the transportation industry will be singing in the coming weeks in preparation for Valentine's Day.
Here at ABCO Transportation, we are experienced in shipping temperature-sensitive freight like flowers and chocolate. In fact, that's what we're known for.
As the nation prepares to celebrate this holiday of love, it's trucking companies like ABCO that are making sure all the chocolates and flowers are getting where they need to go this time of year. This helps consumers who are looking for the perfect flowers and chocolates to send to their Valentine.
Here are some shipping facts concerning these holiday staples:
Shipping Chocolates
All chocolates are shipped on pallets in refrigerated trucks. Chocolate must be kept at a consistent temperature during transport, which ensures it maintains its quality. Even during the winter months, it's important that the right temperature is maintained inside the refrigerated trailers so the chocolates arrive in peak condition.

Chocolate by the Numbers
According to the National Confectioners Association, approximately 40 million boxes of chocolates are shipped for Valentine's Day each year. Caramels are the most popular flavor in a box of Valentine's chocolates, followed by chocolate-covered nuts.
Shipping Flowers
As we reported in a previous blog post, it's the cold chain supply like ABCO's refrigerated trucks that are vital to the journey of fresh flowers. Flowers require specific temperatures and airflow to maintain freshness and quality. Monitoring and controlling the temperatures of flowers during transit is a key responsibility for trucking companies like ABCO. This ensures they maintain their fresh look and smell.
Flowers by the Numbers
Roses are the most popular flower given for Valentine's Day, according to the Society of American Florists. That would explain why 257 million roses are shipped across the country each year for Valentine's Day. Red roses are the most popular, followed by pink. The average national price is $85 for one dozen long-stemmed arranged roses and $65 for a dozen unarranged.
What do you think about these holiday shipping statistics and requirements for cool freight like flowers and chocolates? Transportation companies like ABCO really help to give America what it wants for the many traditional holidays. If you're looking for a company to transport your temperature-sensitive freight, contact us today.