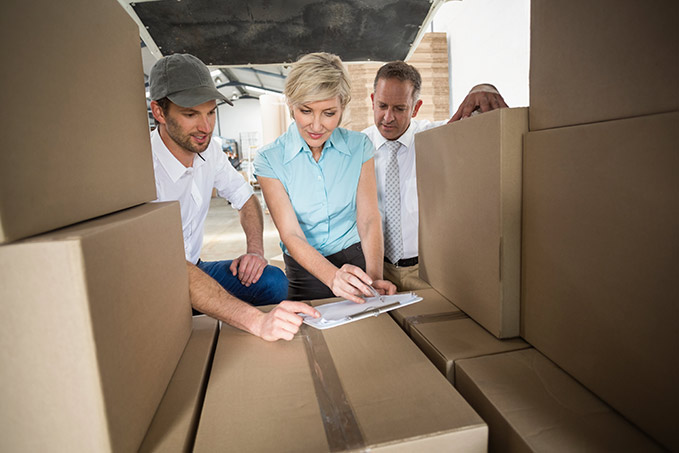 Finding The Right Trucking Company To Ship Your Freight
March 25, 2016
Finding the right trucking company to ship your freight doesn't have to be a difficult decision. It's all about asking the right questions.
As a business owner, you care about your freight and how it's transported. You want to make sure freight is delivered in a safe and timely manner. As a transportation company specializing in shipping truckload and temperature-sensitive freight, we at ABCO Transportation understand your concerns. As you seek to find a trucking company, here are four of the questions you should be asking.
How Long Have You Been In Business?
Ask the company representative and check their website and social media sites. Before you trust a company with your freight, you want to make sure they have solid experience. Founded in 1993, ABCO Transportation is known as one of the top refrigerated trucking companies in America.

Will I Be Able to Track My Freight At Any Time?
In today's high-tech world, being able to track your freight at any time along its route is no longer just a novelty, it's a necessity. Timing is often crucial to any shipment. Here at ABCO, we offer satellite GPS tracking for both security and instant location status updates as well as rapid notification for shipments upon delivery. Look for a trucking company that provides the same service.
What's The Safety Record of Your Drivers?
Ask the company about its safety record and what kind of safety requirements it has for its drivers. Here at ABCO, we require all of our drivers to have a clean safety record before we hire them. We want to make sure our drivers don't have a history of preventable accidents. Make sure the company has a similar requirement.
What Are The People Like?
This one is rather obvious, but how are the people you are dealing with in a prospective shipping company? Sometimes a great freight quote can make someone forget about the respect and professionalism that all of us expect when conducting business. Here at ABCO, we are backed by a caring team of dedicated professionals who take pride in serving our customers and community. You'll find this attitude at every level in our company.
What do you think about these questions and tips? Comment below. Are you finding the right trucking company to take care of your shipping needs? Contact us today.