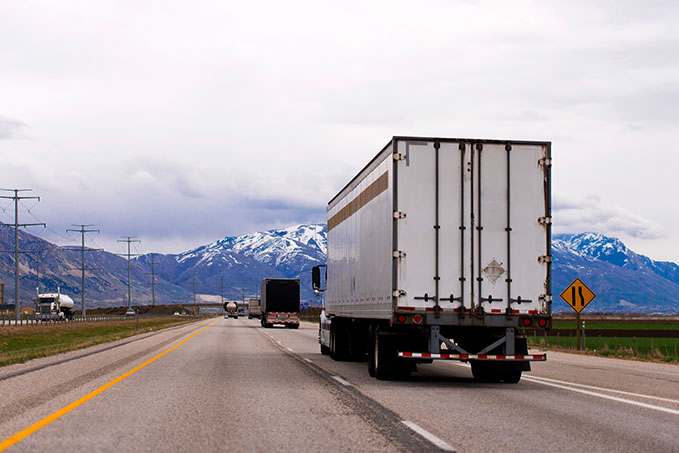 Why Is the Government Requiring ELDs?
August 19, 2016
Changes are on the horizon for those who regularly travel the 4 million miles of public highways in the United States – at least for those who drive commercial trucks. The Federal Motor Carrier Safety Administration is requiring the installation of electronic logging devices (ELDs) in commercial trucks by the end of 2017.
Federal officials are hoping the devices will make roads safer and ease truck drivers' workloads. After years of review and changes, the federal mandate became law in December 2015. Authorities are expected to begin enforcing the mandate in December 2017. We at ABCO Transportation began a blog series in late July hoping to address the major ELD mandate questions and concerns.
Association Suing Feds To Block Implementation
The Owner-Operator Independent Drivers Association is suing the federal government to block the law's implementation, arguing the mandate violates drivers' Constitutional rights to privacy and protection against illegal searches and seizures. The Seventh Circuit court of Appeals in Chicago is scheduled to hear oral arguments Sept. 13.
Industry expert Annette Sandberg provided an in-depth analysis of the mandate's most prominent points during a conference earlier this year with FleetOwner, an online information source for fleet managers.
Sandberg has served as administrator and deputy administrator of the Federal Motor Carrier Safety Administration, and deputy administrator of the National Highway Traffic Safety Administration, United States Department of Transportation.

Why Are the Devices Mandatory?
"The FMCSA estimates the rule will help avoid 1,844 crashes, 562 injuries and save 26 lives annually. This data is based on improved compliance with Hours of Service (HOS) regulations," Sandberg said.
Drivers and fleets with Automatic On-Board Recording Devices (AOBRD) do not have to replace their units until Dec. 16, 2019. "Any current AOBRD provider can continue to offer and install older AOBRD technology until Dec. 18, 2017. However, after that date, only ELDs may be installed," she said.
Sandberg urged fleet managers and owner operators to take additional precautions before installing ELDs. "Motor carriers should communicate with their electronic log providers to ensure hardware they are installing will comply with this new rule. If for some reason the older AOBRD equipment does not comply, it all must be replaced by Dec. 16, 2019 with new ELD equipment."
The mandate applies equally to owner operators and fleet employee drivers. Those who ship with ABCO and other transportation companies will have to ensure their trucks comply with the mandate's requirements.
In our next article, we at ABCO Transportation will continue to address ELD mandate questions such as: Who must comply with the new rule?