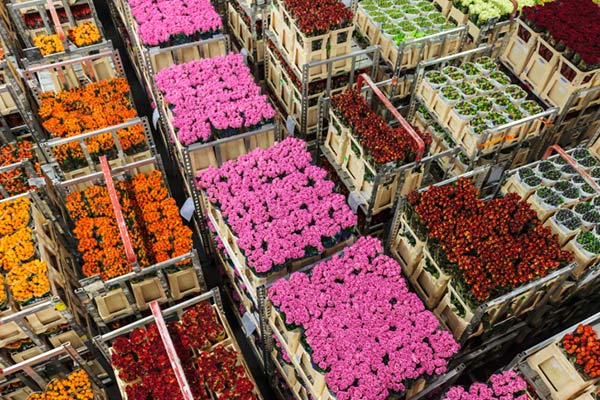 Refrigerated Shipping: More Than Just Food
April 28, 2014
When most people see refrigerated shipping trucks on the highway they generally assume there is food on board. This is sometimes a correct assumption, but in the case of ABCO Transportation there's more to the story. Since 1994 ABCO Transportation has been serving two key industries in Florida in addition to food.
Delivering Flowers to America
Did you know that two thirds of flowers purchased in America enter the United States via the Miami International Airport? According to the Association of Floral Importers of Florida, a industry member group, over 40,000 boxes of fresh flowers arrive daily to Miami. It is refrigerated trucks, like ours, that move those flowers up the Eastern United States. Surrounding the airport in Miami are more than 75 flower importing companies, all seeking to move their fresh and delicate goods to market. ABCO Transportation is there to help!
Delivering Bioscience 
While fruit exports and tourism lead the way economically for Florida, another industry is gaining traction quickly. According to www.bioflorida.com "Florida is one of the fastest growing bioscience regions in the world". Florida ranks #4 nationally in pharmaceutical companies and production. Most all pharmaceutical products require temperature controlled shipping to move their products to market throughout the United States. ABCO Transportation is proud to be a part of this distribution network out of Florida.
Florida Imports
With all of our trucks leaving Florida full of flowers, pharmaceuticals and fruit, we have trucks coming back to Florida full of freight as well. As a refrigerated carrier, expedited, temperature controlled and sensitive freight handling is in our blood.  We are also ready to deliver dry goods, electronics and other high value freight back to Florida from Eastern US and Midwestern production facilities.
ABCO Transportation Can Help
As a Florida bases refrigerated carrier, we know the business and we know the routes. If we can be of service to you moving temperature controlled and expedited goods into or out of Florida, we would love to help. For a complete list of services available contact us by phone or the web.