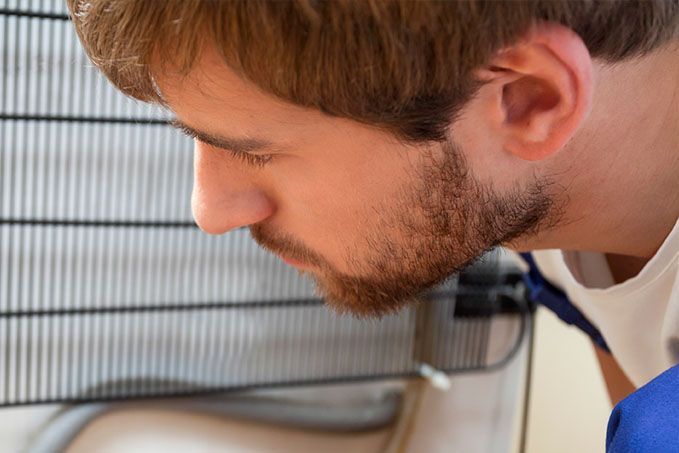 Shipping Refrigerated Freight: It's All About Safety and Technology
May 10, 2016
While refrigerated shipping has been around for a while, technology continues to advance to ensure that items being transported are maintained at a safe and proper temperature throughout their journey.
As one of the top refrigerated transportation companies in America, we at ABCO have been shipping refrigerated freight successfully with our reefer units since 1993. We stay on top of the latest technological advances and federal guidelines when it comes to shipping temperature sensitive freight.
With technology at their fingertips, our ABCO drivers are able to monitor the temperature of the freight they are hauling during transport. A variety of sensors can alert them to temperature fluctuations and any other issues that may adversely impact the freight. This is not only important to the customer, but also to the federal agencies that regulate the safe handling and transport of food and pharmaceuticals.
Sensors Ensure Safety
Sensors are important to ensure all of a reefer's components are working properly and that the necessary temperature is being maintained. Sensors monitor the inside temperatures but also the outside temperature and humidity and more. Even in extreme weather conditions, whether it's a snowstorm or heat wave, the proper temperature must be maintained internally. Sensors help ensure the reefer unit is operating as effectively and efficiently as possible. For example, drivers are alerted if the reefer unit's compressor has an improper discharge pressure and if the coolant temperature is off.
Customer Monitoring
Today's customers want to make sure their refrigerated freight is being transported properly and on time. Thanks to GPS technology, our customers can keep track of their freight from pickup to delivery. They can know at any time where their freight is on the route to its destination. And thanks to advanced technology and good record keeping, we can show clients a record of their freight journey that indicates the temperature that was maintained during that time.

Federal Guidelines
Due to guidelines from the Food and Drug Administration aimed at preventing food safety problems, carriers like ABCO must maintain records to show its clients that indicate the temperature at which foods were transported, whether it was frozen or refrigerated. If there is an issue with food safety, this enables the FDA to trace the source of the problem.
Here at ABCO Transportation, we put safety first, both for our drivers and for our refrigerated freight. If you'd like to learn more about our services, contact us today.