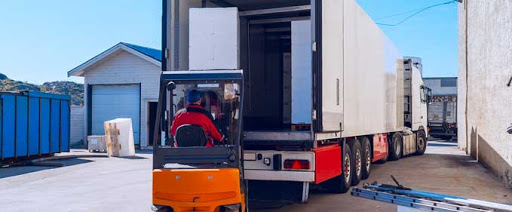 What is Intermodal Trucking?
November 28, 2018
To understand intermodal trucking, you have to first understand intermodal shipping. When you move freight using multiple forms of transportation, you are using intermodal shipping to move your shipments. Whether it's by truck, rail or plane, you are using intermodal shipping services when you use two or more of those transportation services.
So what is intermodal trucking and what does intermodal trucking mean in trucking? Intermodal trucking definition:  A form of freight transportation that moves goods in special containers on truck beds so they can be placed on rail cars or planes without needing repacking.
Modes of Transportation for Intermodal Services
In short, intermodal services involves the movement of freight in a container using multiple modes of transportation without any handling of the freight itself when changing transportation modes.
What types of transportation can intermodal transportation use?
A typical intermodal shipping process includes:
        A shipment arriving on an overseas vessel
        The shipment in containers being moved onto rail cars from a US port of entry
        Cargo placed on a truck as it travels to its final destination point
Why are Intermodal Trucking Services Important?
Intermodal services are designed to find the right supply chain solution to maximize value for customers.
Intermodal trucking is also a flexible process for freight because:
        Locations of the different modes of transportation can be found all over the country.
        Freight being shipped can be accommodated by different forms of transportation.
        Shipping destinations can be reached easily with the intermodal trucking part of the process.
        Shipping deadlines can be met and built into the intermodal shipping process.
What are the Benefits of Intermodal Services?
        Direct access to multiple transportation service options
        Offers competitive long-haul transit choices
        Cost savings opportunities
        Offers alternative capacity
Temperature-Controlled Intermodal Trucking
Temperature-controlled intermodal trucking loads that are hauled more than 1,000 miles annually occurs approximately 800,000 times a year, according to the U.S. Department of Agriculture.
Are Intermodal Services Reliable?
Intermodal services offer a set trucking, rail and plane schedule option for a more predictable supply chain solution. It also offers inbound and outbound transportation options in all major markets.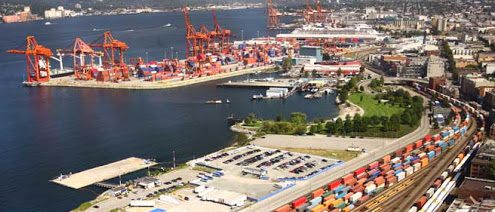 What is Temperature Controlled Shipping?
Temperature controlled transport is the shipping of goods which might be sensitive to weather conditions. If you want rock solid ice cream, crisp lettuce and unmelted chocolate, you are talking about temperature controlled shipments to help you get the job done. Those items require special handling to preserve solid temperatures from ramp to ramp.
When you have temperature sensitive products to transport, routes are planned carefully. Standard shipments are confusing and trucking terminology is long. Throw in temperature protection and you have an additional task to monitor carefully!
Calculating Freight Temperature Cost
The International Air Transport Association (IATA) mandates what cargo requires refrigerated shipping or not. Examples of cold chain logistics freight includes prescription drugs, seafood, milk, flowers, meat, apples and broccoli.
Refrigerated Freight Packaging Obstacles
It's vital to recognize that trucks moving refrigerated freight have much less capacity. Just one more layer of insulation in the partitions reduces truck space. Truck drivers need to take this into account as part of their truck training when packing a refrigerated load. Extra weight alters your refrigerated shipments too.
In order to preserve product temperatures, companies keep freight somewhere cold before loading onto their trucks.  
To keep temperature-touchy items secure throughout the trip, there are temperature controlled docks to keep everything maintained properly. Intermodal drivers are also counseled to preserve doors closed until the final second to reduce rapid temperature drops in the trailer, maintaining the cold chain logistics system at all times.
Pack Your Cold Items Safely
Cold-mandated goods are packed carefully to keep them from being exposed to extreme temperatures at all times. Insulation is usually recommended to lessen transfer of warmth through packaging field walls.
For a few cool temperature-touchy items, gel coolants and dry ice are perfect items to keep goods cool in a pinch. Gel coolants trump wet ice throughout transit. Wet ice is heavier and has the ability to leak in the course of transport. It is suggested to freeze coolants, merchandise and the insulated box earlier in the packaging process.
If company drivers use dry ice for freight, they need to have correct identification, category, markings and labeling on outer packaging to conform with current requirements. Dry ice is considered a risky proper/dangerous material for air delivery.
When shipping frozen freight, it's also recommended to have cloth inside the backside of the packaging to prevent liquid seepage.
Shipping Frozen Freight
Next, we have the ABCs of shipping frozen freight while adhering to the FDA's Food Safety Modernization Act (FSMA).
Cold Supply Chain Temperature Guidelines:
        The required temperature is the duty of the truck driver to maintain throughout the trip. Customers give temperature details that is reviewed when a contract is agreed to.  
        All frozen freight must be held at an air temperature of 0 degrees Fahrenheit; the inner item temperature can't surpass 10 degrees F.
        Vehicles must be pre-cooled to an air temperature of 20 degrees F, or lower before stacking into a trailer. Frozen shipments can't be moved for transport when the inward item temperature surpasses 0 degrees on a refrigerated trailer.
        The most well-known temperature models are "banana" (13 degrees C), "Chill" (2 degrees C) and "Solidified" (- 18 degrees C) and "Profound Frozen" (- 29 degrees C). Remaining inside these temperature guidelines is essential to shipments maintaining the correct internal temperature during the cold chain logistics experience.
        The "last mile" is a refrigerated shipment heading off to its final delivery stop! Trucks, the essential method of transportation for this stage, and their drivers are the final point of contact for cold freight delivery. If drivers are delivering the product into a refrigerated storage area, it's imperative the shipment maintains its temperature from the truck to the final destination resting point.
        The forwarder educates the transporter with respect to the sea cargo compartment the asked for temperature setting at the season of booking the cargo.
Sterile Provisions Are Required When Shipping Frozen Food
Every single inside surface of vehicles utilized for transporting frozen freight must be spotless and free of foul smells.
How Does Intermodal Trucking Work?
Intermodal trucking is one of the forms of intermodal transportation. Truck drivers drive anywhere from 1,200 miles to 4,000 miles a week to help move freight in specialized containers get to its destination. Think of intermodal trucking as one of the three legs of intermodal transportation, with the other two transportation forms being air and rail.
Intermodal trucking is usually the beginning or the end of the intermodal transportation process and freight handling process. An intermodal truck driver plays a crucial role in getting goods delivered to their destination point safely, securely and on time.
How Do I Find Intermodal Trucking Companies Near Me?
A huge benefit of intermodal trucking is it's available almost everywhere and does not depend on locations of ports and railroads. Intermodal trucking and truck drivers can be found in major cities too, especially those in close proximity to ports and international airports.
What is an Intermodal Driver?
Intermodal drivers are truck drivers willing to work locally or regionally to move freight as part of the intermodal shipping process.
Intermodal truck drivers receive benefits like:
        State of the art trucks and equipment
        Constant steady freight loads
        Home time for truck drivers seeking to stay close to home
        Appealing truck driver salaries and truck driver benefits
Intermodal Trucking Pay
Did you know the average dedicate intermodal trucking pay is $63,528 a year? Intermodal trucking pay salary ranges nationwide can range from $26,000 to $81,000 annually.

Intermodal Trucking is Reliable Long Distance Transportation
Rest assured that intermodal trucking and intermodal services are a reliable form of freight transportation. Let us count the ways below:
        Your freight never needs to be handled because it sits in the same container for each form of transportation.
        You have a noticeable reduction in property losses and damages because the freight doesn't need handling.
        There is heavy security and monitory of goods at all railroad depots, terminals and ramps.
        Intermodal trucking drivers can take on more loads in less time.
What are Intermodal Terminals?
Intermodal terminals act as the control centers of your intermodal trucking shipments. They ensure your goods are handled properly and efficiently through the intermodal supply chains. Here is some basic information about the types of intermodal terminals you need to know:
        Port terminals. In terms of traffic, port terminals take the intermodal cake. They also have the highest volume and space consumption of goods. Within port terminals exist container sea terminals, which act as a go-between center for maritime goods being transported and prepare for ground transport. Intermediate hub terminals and barge terminals are also a part of vessel transport.
        Rail terminals. Linked with port terminals, rail terminals are really the start of the ground transportation intermodal network. These terminals must have intermodal container clearance that allows port goods to be transferred to rail terminal railcars. On dock terminals accommodate containers on flatcars. Near-dock facilities have more space for other types of containers that handle cargo that is not as bulky. Rail satellite terminals also exist to shuttle intermodal freight from rail to trucks.
        Distribution terminals. Also known as distribution centers, these terminals are the hub of the intermodal trucking industry. These include transloading facilities, cross-docking and warehousing accommodations. A transloading facility transfers ship goods into truckloads or truckloads into ships, using 40-foot to 53-foot domestic containers. During cross-docking, intermodal goods are sorted and prepared for final destinations. Warehousing is of course used to store freight until it's ready to be moved to its final destination spot.
Enjoy Eco-Friendly Intermodal Freight Shipping
Did you know intermodal shipping is also eco-friendly? When you use a train to ship goods as one leg of your intermodal shipping process, your shipment can move anywhere from 450 to 500 miles on one gallon of fuel! This also reduces your greenhouse gas and pollution footprint. Just shifting 10 percent to 15 percent of freight from trucks to rail for a part of your trip saves nearly 1 billion galls of fuel per year, according to the Environmental Protection Agency (EPA).
Intermodal shipping also reduces traffic congestion and eases the nation's highway infrastructure, especially during peak traffic times.
Intermodal vs. Truck
Why is intermodal trucking appealing over long-haul trucking options? Intermodal is a viable option because:
        Intermodal transportation allows you to use trucking, rail and air services to meet fast shipping deadlines.
        You can still use trucking as one of your transportation choices.
        Intermodal services can be less expensive than long-haul trucking.
        Freight containers ship together on all forms of transportation.
        The same freight containers are used during all forms of transportation, which means your freight is only packed once.
        Third party logistic operators can help you build a schedule that works for you and your goods.
What is the Difference between Multimodal and Intermodal Transportation?
We have already established that intermodal transportation is the movement of freight via forms of several forms of transportation, which includes intermodal trucking, air freight and rail freight.
So what is the difference between multimodal and intermodal transportation? For starters, multimodal is moving freight among different modes of transportation too, but all under one shipping contract.
Multimodal involves using multiple modes of transportation that all revolve under one bill of lading. Intermodal transportation can involve separate bills for each transportation leg and different bills of lading.
Advantages of Intermodal Trucking
There are several advantages of intermodal trucking and utilizing intermodal truck drivers. They include:
        Tracking products securely
        Monitoring goods efficiently
        Choose intermodal trucking carriers that fit your needs
        Enjoy flexibility intermodal trucking options
        Utilize door to door service and tracking visibility
        Peace of mind with secure transport trucking delivery
        Flexible transit schedule options to meet shipping deadlines.
How to Understand a Standard Intermodal Transportation Contract
A standard intermodal transportation contract provides an outline for both the shipper and the transportation provider to build upon and create a solid intermodal agreement you both can agree on. The contract also covers rail freight and auto transport on and off all ramps used for all of your intermodal freight transportation types.
Intermodal transportation contracts also include:
        Obligations agreed upon by all parties
        Insurance protection
        Carrier rules and requirements
        Cargo claims
        Mediation and dispute terms
        Rates and additional charges
        Liability limitations
        Insurance coverage
        Fuel surcharges
        Service provisions
        Freight and accessory charges
        Document forms that double as a receipt after you pick up your freight
Know Your Intermodal Containers
Intermodal containers in the transportation industry are meticulously crafted to make efficient for the transportation process. An efficient container helps with labor costs, reduces handling time, reduces packaging costs and reduces overall intermodal freight efficiency. A lot of detail went into making intermodal containers that work interchangeably between the rail, trucking and air freight industries. It took years to design containers that optimally work for both the maritime and air industries. Back in the 1970s, ship containers didn't fit well into the bellies of airplanes.
Intermodal trucking containers, which can be used on rail and air interchangeably, are typically made of aluminum or steel. This allows the containers to be flexible but still very durable. The most popular intermodal container is a 40-foot container, which holds 2,400 cubic feet and can carry approximately 22 tons of cargo.  Twenty-foot containers are the next popular intermodal container and can cost 20% less to use because it holds half the cargo of a 40-foot container.
The five most popular intermodal containers are:
        Standard container: These intermodal containers hold all sorts of cargo. Typically called as dry containers, these containers hold dry goods in bulk form. These containers have double doors at the back of the container, where cargo is loaded and unloaded.
        Open top container: Open top containers are self-explanatory. They have open tops that allow oversized cargo that can't fit within the double doors. Machinery is an example of oversized cargo used in open top containers. Cargo is loaded, with a tarp typically used to cover it from Mother Nature's elements.
        Tank container: If you're shipping liquids, you're using a tank container. Tank containers hold everything from food liquids to chemicals. They contain a structure within the container to protect the liquid. Tank containers hold the same amount of liquid as a standard container of 20-feet.
        Refrigerated container: These containers carry temperature-controlled cargo, typically near or under the freezing point. These containers have heavy insulation to maintain that temperature.
        Flat container: Containers without walls are known as flat containers. They also have no roof. Flat containers are durable enough to hold heavy, oversized cargo that can withstand outdoor conditions during travel time.
Intermodal Trucking: Temperature Controlled Freight Issues
If you're a temperature-managed freight provider– from refrigerated meals to costly pharmaceuticals, from makeup to cleaning products– then you already recognize intermodal trucking refrigeration issues.
How Companies Avoid Rejected Refrigeration Shipments
Trucking analysts predict that 32% of refrigerated cargo loaded onto refrigerated cars is at the wrong temperature when loaded. To counteract that issue, companies are dealing with the following issues:
        The FDA's Food Safety Modernization Act is enforcing strict food safety protection legal guidelines
        Companies must know consumers demand quality refrigerated cargo
        Refrigeration devices are more complex and expensive
        You almost need a degree to understand the complexities of the refrigerated trailers.
        Cargo costs are growing every single year
In fact, transporting refrigerated merchandise is a science all of its own.
Delivering cargo at the incorrect temperature can cause a company large fees. When a load is rejected:
        Intermodal truck drivers pay shippers for the price of the spoiled cargo
        The shipment must be thrown out, which costs the carrier money.
        If insurance pays a claim, the provider faces an increase in coverage rates for years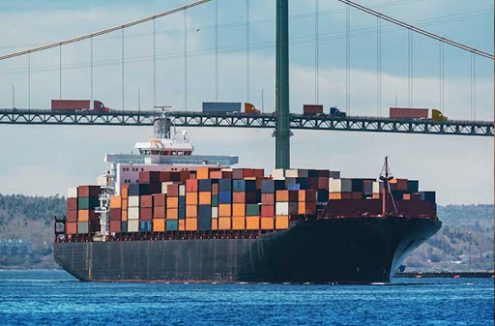 How to Avoid Risks with Refrigerated Loads
Many carriers try and mitigate the risks related to refrigerated cargos by means of:
        Updating equipment: The newer the equipment, the less in all likelihood it will let intermodal truck drivers down. Companies must remember that new equipment comes with complex issues too though!
        Installing a datalogger for temperature purposes: Dataloggers are beneficial gear trucking evaluation and reporting. The difficulty for owners is that dataloggers cannot count on and save you troubles till they are most likely way overdue.
        Training intermodal truck drivers: Training drivers on high-quality practices regularly in refrigerated cargo is important for the continued operation of the refrigeration unit all year long. Driver retention is key to avoid issues and have experience with the truck driver and the refrigeration trailer they are driving too.
        Paying insurance policy premiums: Intermodal trucking owners spend plenty of cash on buying appropriate coverage regulations to shield their enterprise from refrigeration issues that arise. Paying a claim affects a company's rates and they always seek to avoid that and make their customers happy.
What Causes Intermodal Trucking Loads to Get Hot?
The lack of temperature commonly takes place due to negative loading practices. Maybe the produce is left on the dock too long before loading into the cool trailer.
If the refrigerated shipment is dubbed 'hot' at the time of collection, then it might not be accepted at the time of delivery. It might take too long to correct the damage done to a refrigerated shipment sitting out in Mother Nature too long. Take a look at the most common issues with refrigerated trucking loads companies strive to avoid:
Avoiding Hot Freight
Industry analysts estimate that 32% of refrigerated shipment loaded onto refrigerated trailers is at the wrong temperature before it's loaded on the truck.
Refrigeration trailers are not made to modify the temperature of the shipment. They are simply designed to keep the shipment at the same temperature and avoid any temperature loss.
Avoiding Equipment Failure
Refrigeration trailers contain mechanical machines that fail and drivers are unable to fix. If the equipment goes down, then the temperature-controlled freight is no longer deemed usable.
Intermodal trucking refrigeration devices have hundreds of codes, alarms and fault codes. These units are monitored closely to make sure everything is working properly.
Automatic Error Detection
Transportation organizations want drivers that know how to use refrigeration devices to keep freight at the proper temperature. Drivers have control over the refrigeration unit. Knowing how to use the manual defrost of the refrigeration unit is also required.
Driver training is important and utilized to keep your shipments safe. Notifications are used to alert drivers of any potential issues with refrigerated freight.
Immediate Proof on Delivery
When something does go wrong, the truck driver is often the first one blamed. To avoid this refrigerated truck delivery issue, auditing and documentation is key to the process!
Complying with Regulations
The Food Safety Modernization Act makes sure the safety of U.S. meals from coast to coast is intact. Intermodal truck drivers ensure temperature control guidelines, reporting and report-maintaining are perfect for your shipments.
How Do You Know When Intermodal Works Best For You?
Use the following guidelines to decide when intermodal shipping works best for you and your goods:
        If you have load units of less than 25 tons
        When you have finished goods (food, industrial and farming products and goods) that need to meet shipping deadlines
        The longer your goods need to travel, the more it looks like intermodal shipping is the perfect fit.
        If your freight distance is more than 300 miles or will take longer than one day to get there by truck, it's time to consider intermodal services. If your overall freight distance is 750 miles or longer from pickup to delivery
        High-value items are typically sent with white glove service methods. Goods with a mid-range value are perfect for intermodal delivery.
        When you have tons and tons of cargo that needs to keep moving continuously, intermodal trucking, intermodal rail and intermodal vessels will keep moving it for you through a calculated logistics process.
What is a Reefer Load or a Reefer Truck?
A reefer truck is a refrigerated trailer bed attached to a semi-truck to transport frozen freight. Cooling for reefers is done through:
        Generators powered by diesel fuel
        Cryogenic cooling, which melts carbon dioxide.
What are the Top 10 Reefer Markets in 2018 to Pick Up Refrigerated Intermodal Loads?
The top 10 reefer load markets are:
        Atlanta
        Elizabeth, N.J
        Dallas
        Philadelphia
        Houston
        McAllen, TX
        Chicago
        Lakeland, FL
        Charlotte
        Miami
Intermodal Services Fun Facts
        Every train takes 280 trucks off the road
        An intermodal train is on average two times more fuel efficient than a truck.
        Railroads move one ton of freight an average of 470 miles on one gallon of gasoline.
        Intermodal freight loss and damage has decreased every year for the past 20 years.
        Ninety percent of modern-day intermodal containers are dry freight. Six percent of containers are refrigerated freight.
        Intermodal freight transportation formed in the 18th century and predates railroad lines.
        Most intermodal trucking trailers range in size from 48 feet to 53 feet
        Ares with intermodal facilities are booming because they have multiple forms of transportation
        Large companies put down roots in areas with intermodal facilities and forms of transportation
        Rail operators invest heavily in their intermodal rail line operations
        Supply chain management uses environmentally friendly practices
        Intermodal services are motivated by international trade
        3.5 million – The approximate number of professional truck drivers in the United States.
        48,000 – The estimated number of current driver openings in the U.S. right now.
        890,000 – Total driver job openings forecast through 2025
        21% – The percentage the trucking industry is expected to grow in the next 10 years.
        $650 billion – The amount the trucking industry collects in annual revenue, which is 5 percent of the U.S. gross domestic product.
        105,000 – The average number of miles a truck driver logs per year.
        3.63 million – The number of Class 8 trucks in operation in 2015
        $726.4 billion  – Trucking revenue that set an all-time record of in 2015
        10.49 tons – The number of freight truckers transported in 2015, which accounts for 70.1% of domestic freight tonnage
        70 percent – The amount of all U.S. freight transportation moved by truckers. Two-thirds of all domestic freight transported in the U.S. is carried by truck.
        $0.82- The amount of every dollar a small business spends on shipping that goes to shipping by truck.
        75% – The percentage of American communities that are 100% dependent on trucks for delivery of goods and services to their cities
On the Go
        Average miles driven per year – Between 104,000 and 156,000 miles
Truck Drivers Work Long Hours
        Trucker Work Week Limit – 70 hours
        (70 hours of work = 34 hours of rest)
        (8 Hours of Work = At Least 30 Minutes of Rest)
ABCO Puts Customers First
Transportation companies like ABCO can tackle all of your intermodal trucking needs. If you're looking for a company that can transport all your temperature-sensitive freight, ABCO makes customers their No. 1 priority. ABCO Transportation specializes in temperature-sensitive freight delivery nationwide. Our business allows us to provide the best and highest quality service offering that the industry provides. Intermodal transportation solutions help you meet your company's supply chain needs, whether it's shipping freight by truck, rail or water! To learn more about our service, contact us today!